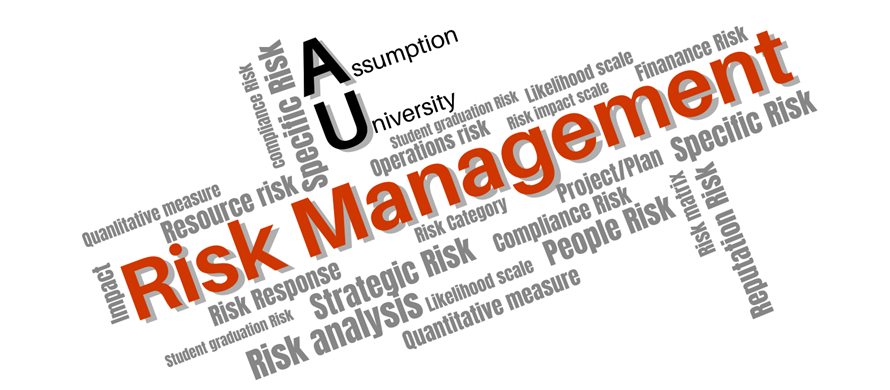 Assumption University (AU) is committed to delivering high quality of academic services, learning environment, resources and administration and to ensuring the safety of students, faculty members and staff for a long term sustainable education services. The AU Risk Management Policy includes:
To integrate risk management with the vision, mission, strategic goals and objectives of Assumption University in a systematic manner throughout the University.

To establish a standard guideline for risk management and implement the risk management throughout the University. Importantly, top management and personnel at all levels must engage in the risk management.

To embed risk management as a part of strategic plan, operational plan and daily work operation.

To monitor risk management, do risk assessment and develop risk management plan annually and report the result of risk management to Assumption University Risk Management Committee.
AU Risk Objectives 
Objectives
To reduce the likelihood of potential risks and minimize the risk factors and the loss or cost incurred by threats or uncertainties to the acceptable level that can be controlled and monitored.

To optimize performance of the functions and operations of various schools and support units to achieve the missions, strategic goals and objectives of the University.